Corporate Advisory
Find the right investors who will be with you to the finish line.
As an agile boutique corporate advisory firm, our size allows us to focus on finding the most compatible investors for your transaction. Whether you're a listed company, or a start-up ready to scale, we can connect you with the high-quality capital you require.
Mergers and Acquisitions
Looking to acquire, merge, or sell your business? We find bespoke solutions for:
Formulation of an M&A Strategy
Identification of target businesses
Structuring and reviewing deals
Structuring and executing capital raising initiatives
IPOs and Placements
Draw on proven experience supporting emerging growth companies through the process of listing on the ASX and raising future capital.
We work with a network of legal, accounting, and recruitment experts to form your core team to deliver a successful IPO.
Private Equity & Debt Capital
Vested provide a range of capital raising services assisting unlisted companies fund growth strategies through to an ASX listing. Services include:
Offer Documents
Investor Roadshows
Valuations and Modelling
Research & Due Diligence

CopperCorp Pty Ltd
Lead Adviser
CopperCorp are a copper sulphide and Gold exploration company based in Cloncurry Queensland. Vested are currently advising on a proposed transaction that would take Coppercorp to the ASX.

Critical Minerals Group
Lead Manager & Corporate Adviser
CMG are a Vanadium, Copper and Gold Exploration company with a 210mt V205 JORC Inferred Resource @ 0.39% at their flagship Lindfield project in Julia Creek Qld. Vested are advising CMG on an IPO on the ASX.

Richardson Family Law Group
ead manager and corporate adviser
RFLG are a Queensland based family law firm who are currently acquiring family law firms around Australia with the view to becoming a top tier firm and listing on the ASX.
Vested are advising on a number of acquisitions as well as funding and capital raising initiatives.

Fin-Pay Technology
Lead Manager & Corporate Adviser
FinPay are a unified payments platform for global merchants. Based in Brisbane QLD, they have operations in the UAE, Europe, Africa, South America, Australia, and the Phillipines.
Vested are advising FinPay on a Series A raise to further fund growth with the view to IPO on the ASX.
Recent Transactions
The Vested Corporate team are actively involved in capital markets
transactions across a range of industries.

VetsCentral
Lead Manager
~A$16M Private Equity Sale
~$20M Enterprise Value

QEM Limited
IPO Lead Manager & Corporate Adviser
A$6M Capital Raised
A$20M Enterprise Value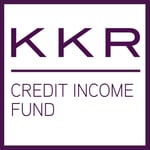 Participating Broker to IPO
A$6M IPO Capital Raised
A$820M Enterprise Value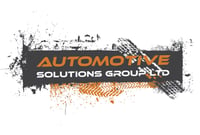 IPO Lead Manager
A$32.4M IPO Capital Raised
Enterprise Value A$47M

Woomera Mining Ltd
Co-lead manager to Placement
~A$1.5M Capital Raised
~$8M Enterprise Value

Critical Minerals Group
Lead Manager & Corporate Adviser
A$0.6M Pre-IPO Capital Raised
A$3.6M Enterprise Value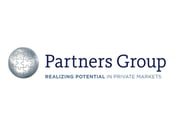 Participating Broker to IPO
A$7M IPO Capital Raised
A$500M Enterprise Value

Fin-Pay Technology
Lead Manager & Corporate Adviser